Upon the launch of the Perodua Nautica, it was said that the life-span for a car owner to drive the same car is about five years. That means most car owners will own a car, new or second-hand, for an average of five years before disposing them of. The newer generation of car owners may not even use them for that long considering that they are so fashion conscious. However, they are not able to afford the newer cars that are coming in the market at $70,000 entry level. So they will settle in for second-hand modifications or improvising the existing car with used auto parts.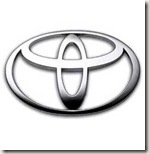 With that in mind, the used car market and all the downstream industries related to the used category is booming. The after-market parts is growing. The price increase of new cars is further fueled by the increase of iron and steel prices worldwide, causing tremendous shortages that is felt even in the local scene. The raw material shortage has reopened abandoned iron ore mines. Old mines that were deemed unprofitable such as those in Mersing, Johor and Rompin, Pahang were reopened with much enthusiasm. The auto wreckers are having a field day collecting presumably old cars and reselling them as scrap iron to steel mills or to China, which is experiencing a construction boom at the moment.
So if you are considering purchasing a new car, do consider some huge savings in the used car market.